Do you know what a mala is and what it represents? Malas, also called Tibetan Prayer Beads, are used as way to count repetitions of prayers, chants or devotions. Prayer beads are used by Buddhists, Catholics, Anglicans, Hindus, Sikh's and many other religions to keep the mind focused on the meditation at hand.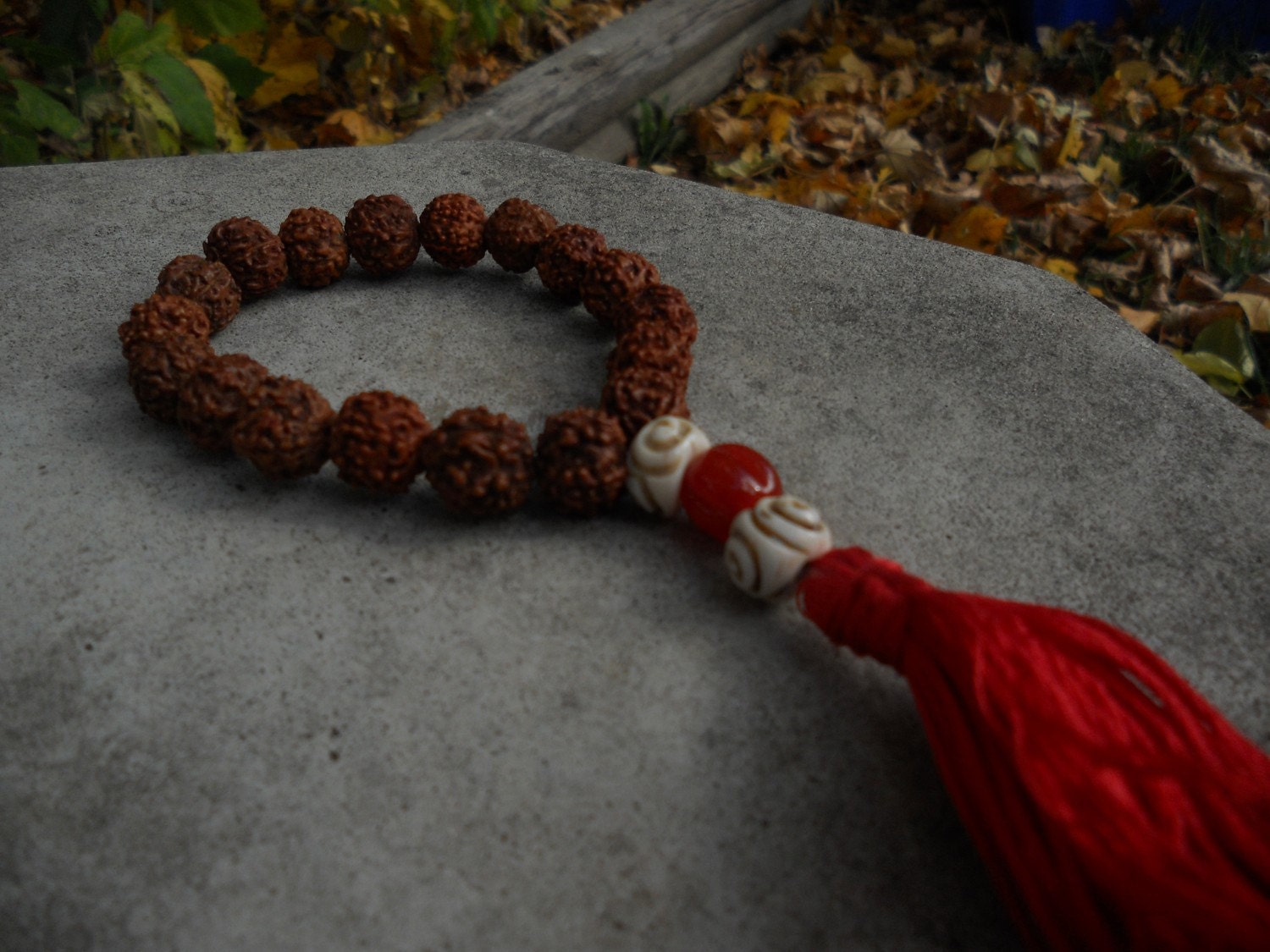 The number of beads differs between religions. Buddhists and Hindus use the Japa Mala which usually has 108 beads, or 27 which are counted four times. Many yogis use these mala to enhance their mindful awareness and sometimes as a fashion statement to show that they subscribe to the "yoga lifestyle".
Now that you're educated in malas I know that you will enjoy the beauty of them even more when you visit today's highlighted shop,
True Nature Yoga.
(Keep reading below to see giveaway details).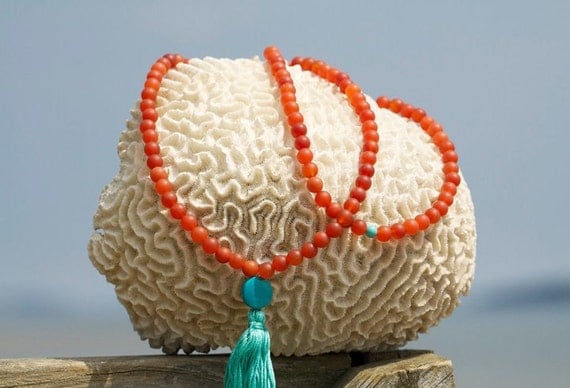 True Nature Yoga is owned and operated by Carol Somers, a Mom, Yoga instructor and Level II Usui Reiki practitioner. Carol makes beautiful malas as well as custom malas. She brings a creative and fun approach to her work as and creates many different styles of malas. You can find her work at her Etsy shop:
www.truenatureyoga.etsy.com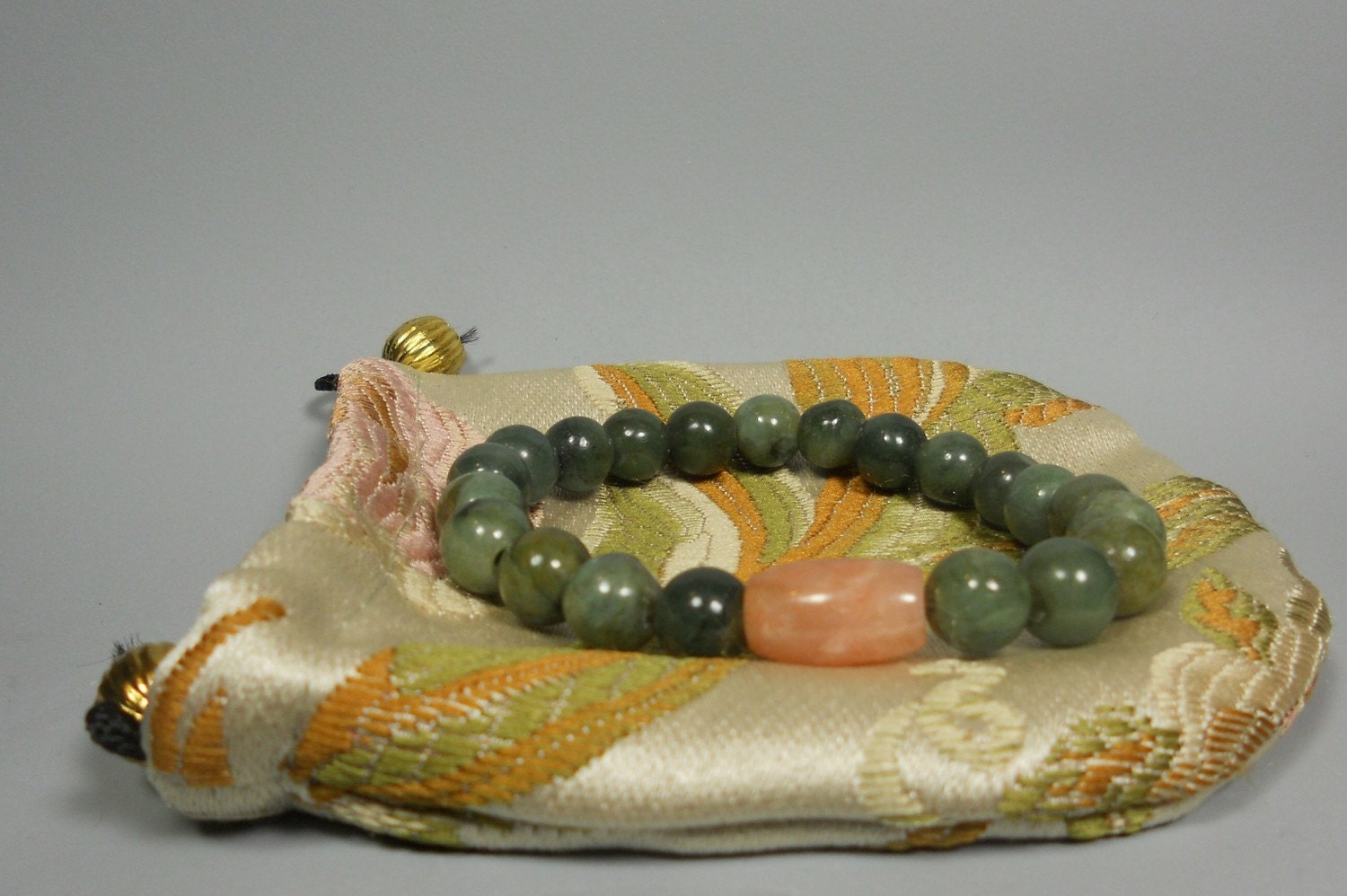 Here is what Carol has to say about herself and her shop:
"I am mother to a 13 year old boy, working full time. Alongside my full time job, I have been teaching yoga and making malas part time since February 2010."
"Upon completion of our teacher training we were asked to make a congruent statement regarding what we were going to do next. The idea popped into my head that I was going to make malas. I had made a couple for my own use and really loved the sense of peace they brought me even while creating them."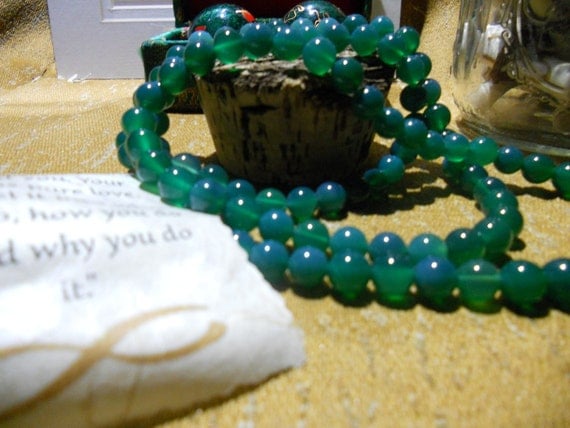 "What started as a simple statement has turned into a passion. I love to explore new beads and new creations. Each one is special to me. Yoga and meditation have brought a true sense of peace and balance to my life that had been missing. I hope that my malas can bring a small bit of that to others."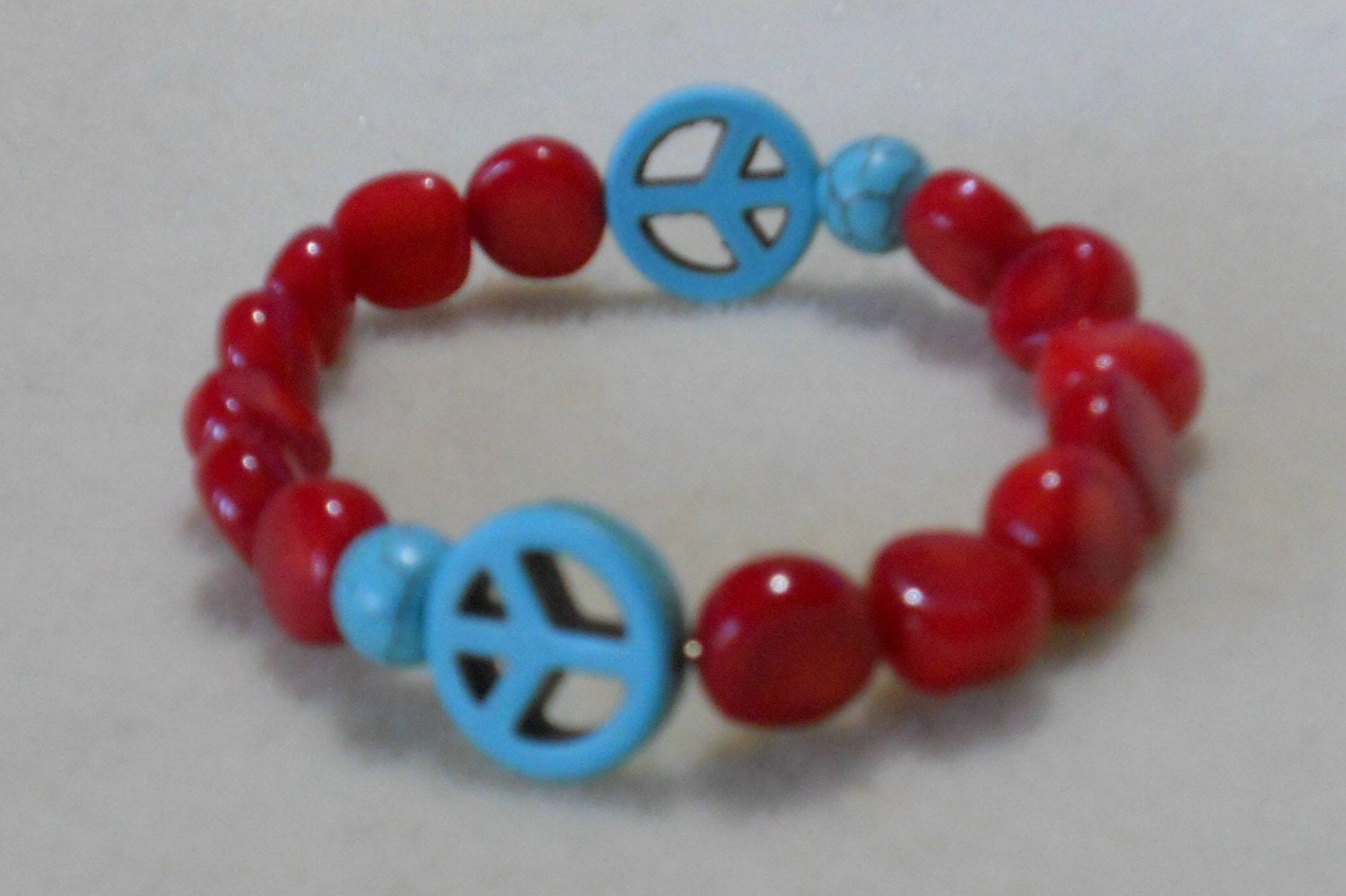 "I have also become increasingly interested in holistic healing. I am certified Level II Usui Reiki practitioner and cleanse each mala upon completing them.
You can contact Carol at:
www.truenatureyoga.etsy.com
truenatureyoga108@gmail.com
And now... the Giveaway!
Carol has generously donated a beautiful Hematite Mala bracelet. Hematite is believed to bring the wearer focus, concentration, willpower, reliability, courage, confidence, and optimism.
Mandatory Entry Requirements For All Giveaways:
Simply do BOTH of the following
2 things:

1. • Follow me on Google Friend Connect (located on the right sidebar) OR
• Follow me on Google+ (also located in right sidebar)

2. • Leave a comment on the Giveaway post with your primary email address and name (so I can contact you if you win) and tell me how you followed me.

You must complete the mandatory entry criteria or your entry will be disqualified and deemed null and void. Mandatory entry requirements will equal 1 contest(s)/giveaway(s) entry.
If you are already following us by GFC and/or Google+, then just leave a comment with your email and let us know that.
Bonus/Extra Contest/Giveaway Entry Opportunities (each worth 1 entry):


If you would like to earn extra entries into the contest/giveaway: please make sure to let me know that you have earned extra entries by submitting a separate comment with your email address, name and contact information for each extra entry you earn)
• Subscribe by email to FindingMyWayOM.com (located on the right sidebar)
• Follow me on Twitter: http://twitter.com/#!/FindingMyWayOM

• Like me on Facebook: https://www.facebook.com/pages/Finding-My-Way-OM

• Place a text link to FindingMyWayOM.com on your blog

• Post this giveaway on your blog with a link back to this giveaway post (comment with link to your post)

• Update your Facebook status to link back to this giveaway (comment with a link to your Facebook page)

WINNING, Duh.
This contest will end at 11:59pm on Saturday 12/31/11. Winner will be chosen at random by random.org or by 3rd party of FindingMyWayOm.com's choosing.
Rules and Legal Mumbo Jumbo

Contest(s)/Giveaway(s) open to Continental United States Residences Only unless otherwise specified in the contest(s)/giveaway(s) post.
Contest(s)/Giveaway(s) ship to Continental United States Addresses Only (No P.O. Boxes) unless otherwise specified in the giveaway post.
Entrant(s) Must be 18 years of age or older to enter.
No email address, name or contact information, equals no valid entry
Winners will be chosen randomly - Random.org or other 3rd Party.
Contest(s)/Giveaway(s) end at time specified in the giveaway post and all entries submitted after the contest/giveaway deadline will be null and void.
Winner(s) will be notified as soon as a winner is determined and will be emailed. As a result, the notified winner must respond within 48 hours of an email being sent by findingmywayom@verizon.net
All contest(s)/giveaway(s) are provided at the discretion of the 3rd party product/service provider(s) and may be discontinued at any time with no product or service being given away.
FindingMyWayOM.com is not responsible for any altering of these Rules and Conditions or giveaway(s) on or by other blogs and or websites.
No purchase is necessary.