It's time for our fifth giveaway! Today I am happy to introduce you to
Pavia Designs
.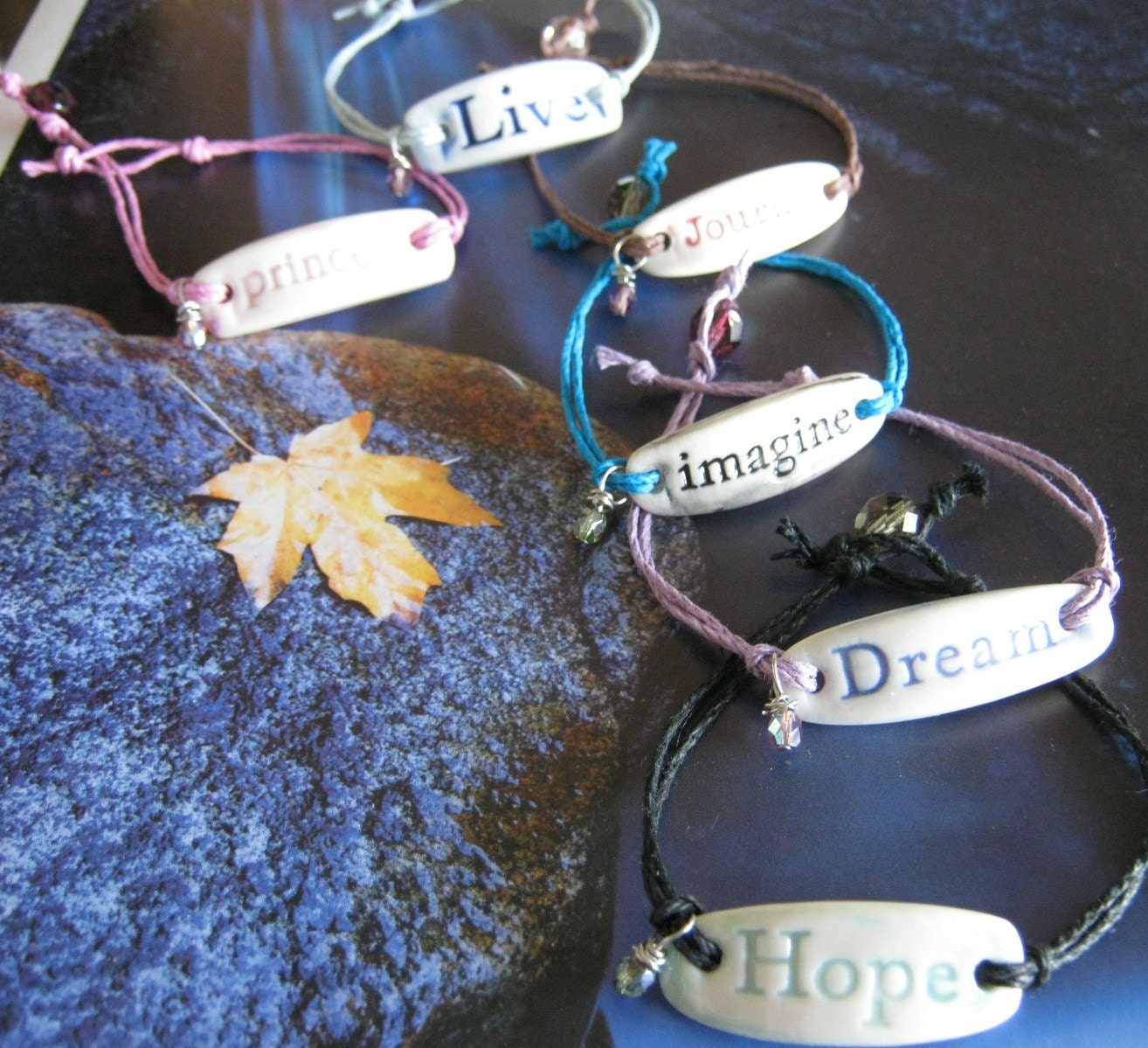 Paula Normand Audette is the creative mind behind Pavia Designs and she creates earth-friendly yoga & inspirational jewelry and accessories. Her items are truly incredible works of art and I am blown away by the creativity and detail.
Here's what Paula has to say about herself and her jewelry:
"I have been a jewelry designer for 17 years.I started my career designing high fashion jewelry for Anne Klein which included designing runway jewelry for Couture Fashion Shows in N.Y. I've also designed fashion trend jewelry for Guess, Kenneth Cole, and many other specialty retailers."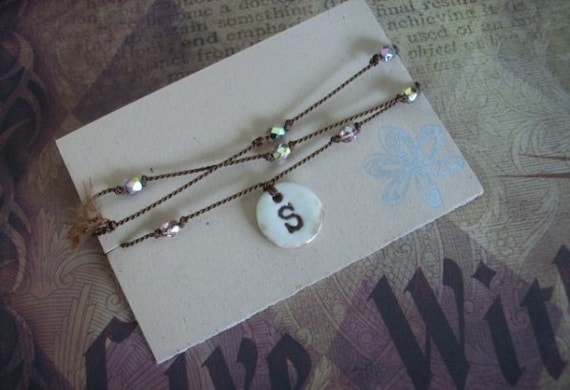 "Three children and a lifetime later I decided to venture in a new direction, creating my own jewelry line using natural and recycled materials to create unique organic looking pieces."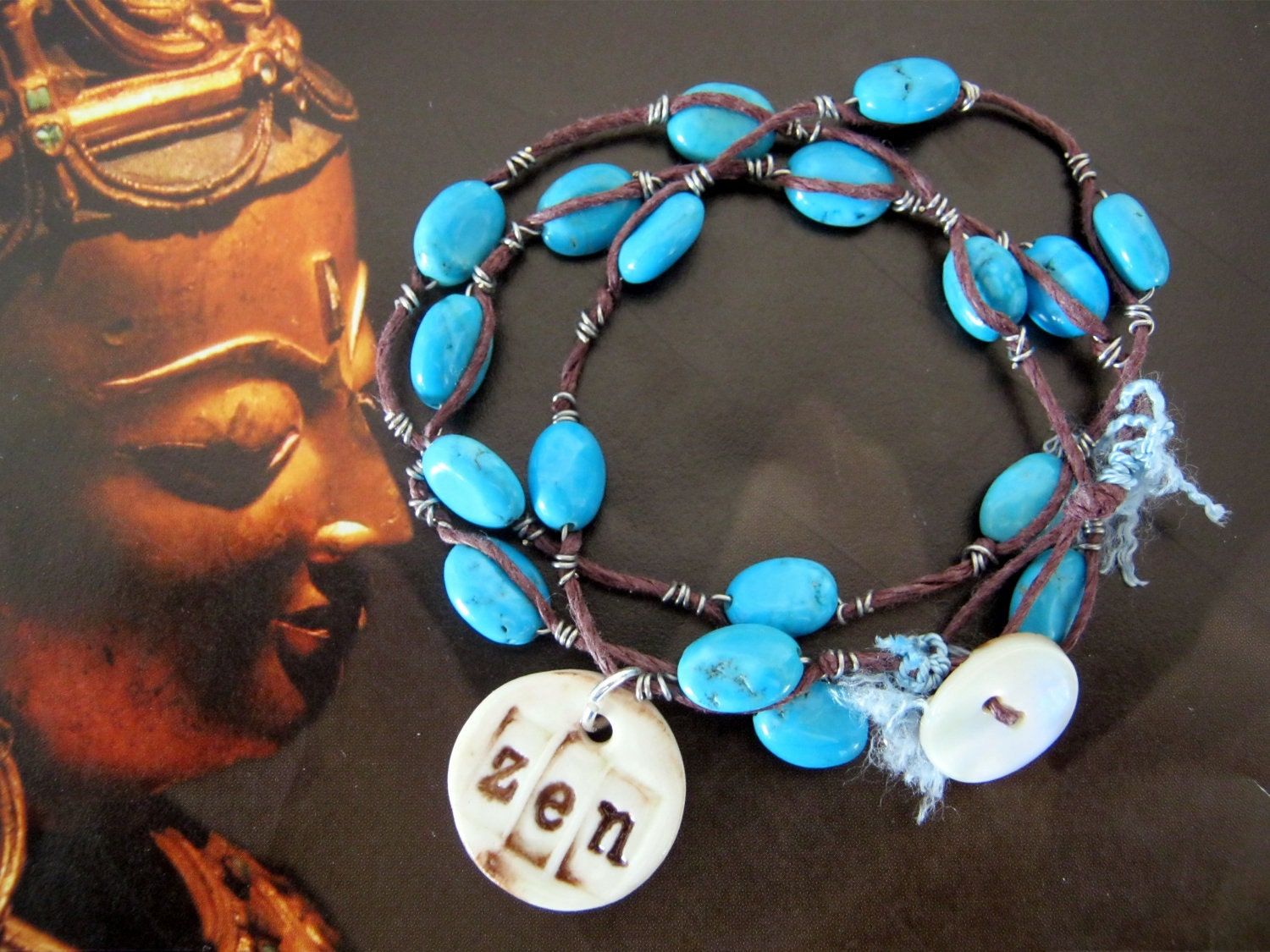 "Inspired by nature and a more environmentally friendly life, I integrate these materials with modern design to create one of a kind pieces ranging from modern to whimsical. Working with porcelain clay, I stamp each piece with an inspirational powerful word of encouragement. I insert semi precious stones wherever possible because they truly define nature with their organic shapes, variation of color from the earth's palette and metaphysical meanings. I also use sterling silver wire and metals along with recycled vintage parts I've collected over the years."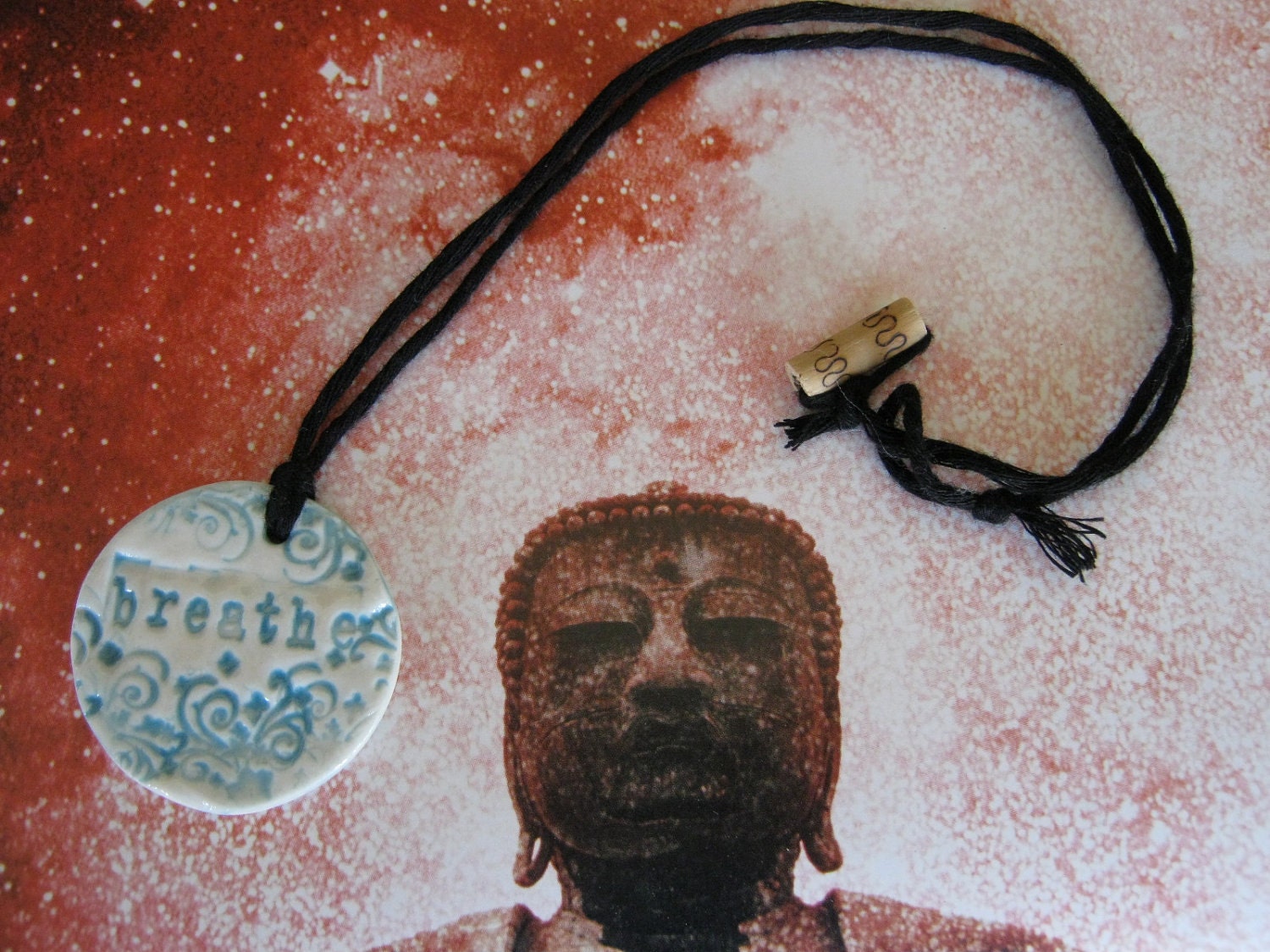 "All of my jewelry is made by hand with special attention given to every detail which ensures the quality and uniqueness of each piece. Residing in the beautiful mountains of Colorado with my family I am happy to be pursuing my passion of jewelry making."
If you haven't checked out her
Etsy shop
before, check it out now: It's well worth the (virtual) trip.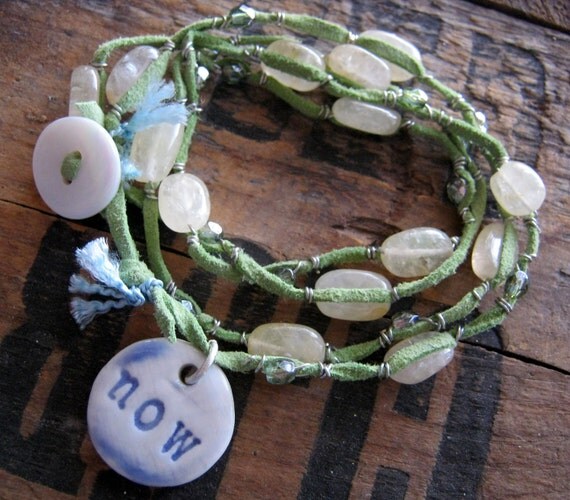 If you're looking for a special gift for someone, or if you feel like spoiling yourself, Pavia Designs has the right item.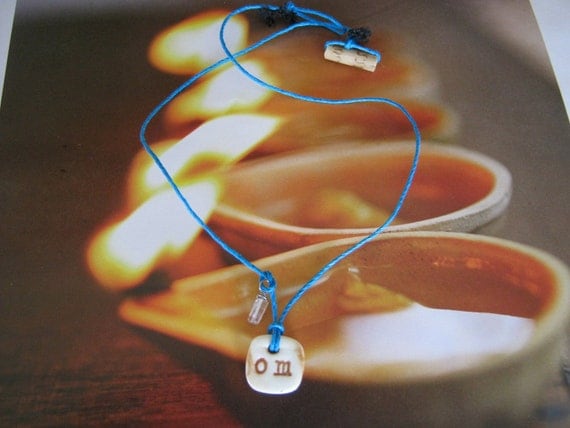 For More information on Pavia Designs, Visit:
www.pavia-designs.com
www.paviadesigns.etsy.com
email: paviadesigns@Q.com
And now... the Giveaway!
Pavia-Designs has generously donated a beautiful "imagine" necklace.
Mandatory Entry Requirements For All Giveaways:
Simply do BOTH of the following
2 things:

1. • Follow me on Google Friend Connect (located on the right sidebar) OR
• Follow me on Google+ (also located in right sidebar)

2. • Leave a comment on the Giveaway post with your primary email address and name (so I can contact you if you win) and tell me HOW you followed me.

You must complete the mandatory entry criteria or your entry will be disqualified and deemed null and void. Mandatory entry requirements will equal 1 contest(s)/giveaway(s) entry.
If you are already following us by GFC and/or Google+, then just leave a comment with your email and let us know that.
Bonus/Extra Contest/Giveaway Entry Opportunities (each worth 1 entry):


If you would like to earn extra entries into the contest/giveaway: please make sure to let me know that you have earned extra entries by submitting a separate comment with your email address, name and contact information for each extra entry you earn)
• Subscribe by email to FindingMyWayOM.com (located on the right sidebar)
• Follow me on Twitter: http://twitter.com/#!/FindingMyWayOM

• Like me on Facebook: https://www.facebook.com/pages/Finding-My-Way-OM

• Place a text link to FindingMyWayOM.com on your blog

• Post this giveaway on your blog with a link back to this giveaway post (comment with link to your post)

• Update your Facebook status to link back to this giveaway (comment with a link to your Facebook page)

WINNING, Duh.
This contest will end at 11:59pm on Sunday 1/15/12. Winner will be chosen at random by random.org or by 3rd party of FindingMyWayOm.com's choosing.
Rules and Legal Mumbo Jumbo

Contest(s)/Giveaway(s) open to Continental United States Residences Only unless otherwise specified in the contest(s)/giveaway(s) post.
Contest(s)/Giveaway(s) ship to Continental United States Addresses Only (No P.O. Boxes) unless otherwise specified in the giveaway post.
Entrant(s) Must be 18 years of age or older to enter.
No email address, name or contact information, equals no valid entry
Winners will be chosen randomly - Random.org or other 3rd Party.
Contest(s)/Giveaway(s) end at time specified in the giveaway post and all entries submitted after the contest/giveaway deadline will be null and void.
Winner(s) will be notified as soon as a winner is determined and will be emailed. As a result, the notified winner must respond within 48 hours of an email being sent by findingmywayom@verizon.net
All contest(s)/giveaway(s) are provided at the discretion of the 3rd party product/service provider(s) and may be discontinued at any time with no product or service being given away.
FindingMyWayOM.com is not responsible for any altering of these Rules and Conditions or giveaway(s) on or by other blogs and or websites.
No purchase is necessary.